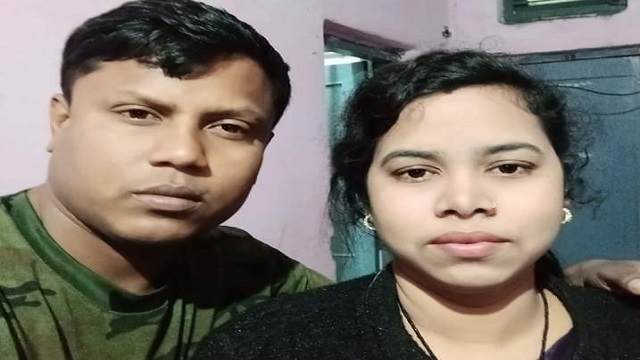 Dhenkanal : A man hacked his wife to death suspecting her character in Baji chowk under Dhenkanal town police limits on Wednesday.
The deceased has been identified as Mamata Behera and her husband, the accused, has been identified as Satyabrata Mahalik.
Reportedly, Satyabrata is serving in the army. He was married to Mamata Behera and was staying with their two children in a rented house at Baji chowk. Satyabrata was on leave for the past 10 days.
There were regular fights between the couple suspecting Mamata's character, added reports.
However today morning, enraged Satyabrata thrashed Mamata on her head with an iron rod as their fight reached an ugly point.
Thereafter, she was rushed to the nearby hospital and she was declared dead while she was under treatment.
Meanwhile, Satyabrata surrendered at the Dhenkanal Town Police Station.