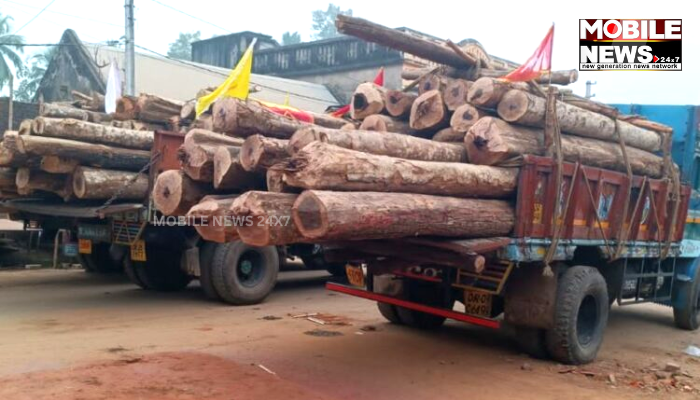 Ahead of the grand Rath Yatra of Lord Jagannath and his siblings, the first batch of timber which will be used for the construction of gigantic chariots left Dasapalla.
According to sources, 104 logs leave Dasapalla for Chariot construction after a puja at Mahaveer Temple. At least three vehicles are carrying them to Puri.
Three chariots – Taladhwaja for Lord Balabhadra, Nandighosha for Lord Jagannath and Deba Dalana for Goddess Subhadra – are constructed with about 400 cubic metres of timber.
The species used for construction of the chariots are Phasi (Anogeissus accuminata), Dhaura (Anogeissus latifolia), Asan (Terminalia tomentosa), Moi (Lannea corommondalica), Simili ( Bombax ceiba), Sal (Shorea robusta), Kansa (Hymenodictyon orixense), Paladhua (Erythrina indica), Mahalimba (Ailanthus excelsa), Gambhari (Gmelina arborea), Kadamba (Anthocephalus cadamba), Kalachua (Diospyros sylvatica), Devadaru (Polyalthia longifolia).