Video
Viral Video
Daredevil Bengaluru cop risks a threat head on to save pigeon, humanity is still alive; wins laurels online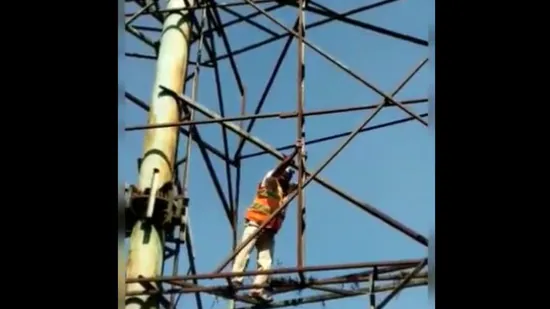 Mobilenews24x7 Bureau
There are certain people who react well in life-threatening situations. Police or military they often rise above duty calls and show dare in very critical situations to walk the tight-rope. Here is one cop who did that for a noosed pegion on a huge hoarding.
When we think of cops, the first thing that comes to mind is how they tend to be rude crass and unleash a fear psychosis, But this traffic cop here has proven that not all cops are bad, some have a heart made of gold and are more than willing to go out of their way to save a life, even if it is a bird's.
Recently, A Bengaluru police officer went beyond his call of duty to save the life of a pigeon. Clad in police uniform, the cop climbed on a hoarding and released the bird to freedom, winning the praise of internet users.
Take a look at the rescue video:
The hidden and unexplored side of a policemen. Well done Mr Suresh from @rajajinagartrps pic.twitter.com/D9XwJ60Npz

— Kuldeep Kumar R. Jain, IPS (@DCPTrWestBCP) December 30, 2022
In the clip that lasted for 27 seconds, a traffic policeman identified as Suresh from the Rajajinagar traffic police station was seen climbing a hoarding to save a pigeon without wearing any safety gear. He bravely untied the thread around the bird and saved the pigeon's life. The clip was posted on Twitter by IPS officer Kuldeep Kumar Jain, who is the Deputy Commissioner of Traffic Police (West) Bengaluru.
"This is beyond the call of his duty. Please ensure he is suitably awarded," praised a Twitter user. "Excellent job! While this is such a lovely gesture please use a harness belt and helmet next time . It takes lots of effort and training to be a cop, so we should not be negligent even while carrying such generous tasks," advised another. "