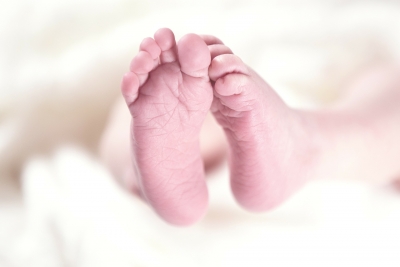 Hathras (UP), Jan 20 : A full term pregnant woman delivered a baby outside Hathras district hospital after she was denied admission allegedly for not carrying her blood test report.
A video showing the woman's ordeal has gone viral on social media in which she is seen lying on the ground in a public place.
The incident took place on Thursday and the woman, identified as Kalpana, was "turned back without check-up".
Her husband, Sanesh Kumar said, "My wife and I were denied entry as we did not have our blood report. The staff at the emergency room did not even listen to my wife who was in pain. Thereafter, as my wife could not bear the pain, she sat on the ground outside the hospital and delivered the child there."
Refuting the allegations, chief medical superintendent, Shelly Singh, pointed out, "The woman was asked to provide IDs, such as Aadhaar, and was advised to go to the hospital's antenatal room, but she decided to go out, where she gave birth."
The woman and her child were later taken to the hospital's maternity ward, but she refused to stay there.
"She probably arrived late and gave birth outside the hospital gate even before reaching the emergency ward," said a doctor.
Chief medical officer (Hathras), Dr Manjeet Singh, meanwhile said, "A medical team has been formed to probe the matter and prepare a comprehensive report. Appropriate action will be taken once the probe is complete."