Featured
Viral Video
Dominican man lost at sea; Survived On Ketchup, And A Packet Of Maggi For 24 Days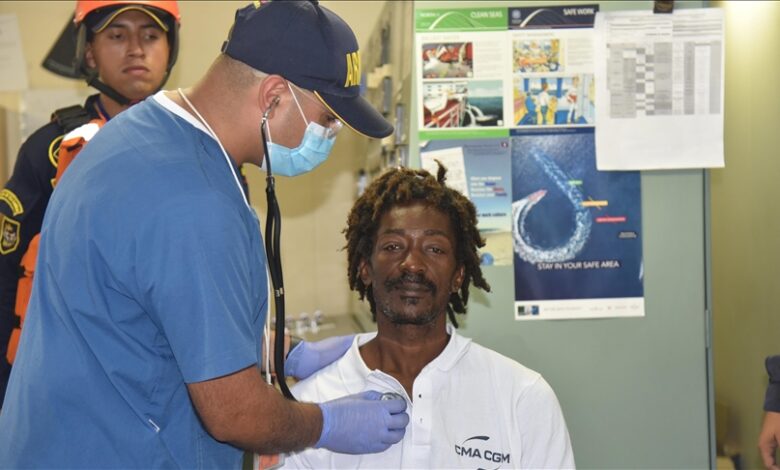 The human body can survive weeks without food, but most people can only survive 2 to 4 days without water. Food and water consumption is essential to human life. Your body needs energy from food sources and hydration from water to function properly.
Our bodies need food and water to survive. Experts do not know exactly how long a person can live without food, but there are records of people surviving without food or drink between 8 and 10 days.
But what if we tell you that a person just survived on ketchup and seasonings for about a month? Yes, you read that right. Ketchup and seasonings are essential ingredients to enhance the taste of food and nothing more than that. However, have you ever thought of these two things being a matter of survival for someone? This mind-boggling incident will leave you pondering over it.
A man from the Caribbean island of Dominica says he survived 24 days lost at sea in a sailboat by eating ketchup before being rescued in Colombian waters, the country's naval authority said.
"I had no food. There was only a bottle of ketchup that was on the boat, garlic powder and (bouillon cubes) Maggi. So I mixed it up with some water for me to survive 24 days in the sea," Elvis Francois, 47, said in English in a video released by the Colombian Navy.
As per an NBC News report, Francois from Dominica was spotted by a plane that saw the word "HELP" written on a boat. As the plane passed overhead, he used a mirror to send a signal. Elvis Francois, who was stuck for about a month in the sea, in a video, explained the challenges he went through. Without sight of land before him, Elvis Francois said, "I had no food. It's just a bottle of ketchup that was on the boat. Garlic powder, and Maggi. So, I mixed it up with some water."
This man was lost at sea for 24 days. He survived on ketchup, seasoning, and rainwater. pic.twitter.com/ldGgdD778i

— DW News (@dwnews) January 21, 2023
"Twenty-four days, no land. Nobody to talk to. Don't know what to do. Don't know where you are. It was rough. A certain time, I lose hope. I think about my family," he added.
He even went on to thank the Caribbean Naval officials who rescued him. Before expressing his gratitude to the coast guard, he said that there was a point, he absolutely lost hope. "If it weren't for them I wouldn't be telling the story."
"It was very rough. I don't know how I am alive today but I am alive. And I am grateful for that," Francois said.
He was working to repair a sailboat off a harbor on the Caribbean island of St. Maarten in the Netherlands Antilles in December last year when the weather turned foul and he was swept out to sea, the Navy said.
"Without having any knowledge of navigation he was lost and disoriented at sea. His efforts to maneuver the vessel and the equipment on board were to no avail," the statement added.
Francois tried to make calls on his cell phone, but he ran out of signal.
He was handed over to the immigration authorities to coordinate his return to his country.
Social media users were happy to see him survive after a tough time. One of them wrote, "Happy to learn that he was able to survive. What an ordeal to have to live through."
Apart from surviving on ketchup and seasoning, Elvis collected rainwater with a cloth to quench his thirst. As per the reports, though he was found healthy when rescued, he lost some weight during the ordeal.