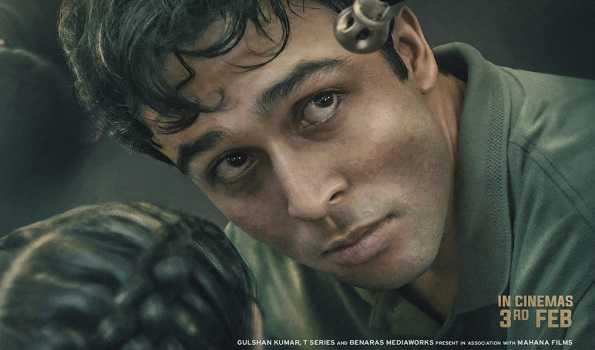 New Delhi, Jan 16: The makers of 'Faraaz' on Monday have released its hard-hitting trailer.

The trailer gives a glimpse into the night when Dhaka stood still as a bunch of young terrorists massacred an upscale cafe by going on a murderous spree. Directed by Hansal Mehta, the film marks the first collaboration between him and filmmaker Anubhav Sinha.
Producer Anubhav Sinha shared, "Faraaz is not just another film inspired by real-life events. It has so many cues that have a strong message to share. As filmmakers, we have the opportunity to share stories with the audience that are engaging and thought-provoking and Faraaz is a prime example of it."
Director Hansal Mehta said, "The main reason that we decided to make a film like Faraaz is to talk about stories that surpass boundaries. The story of Faraaz is a prime example of how, when it comes to the fight against terrorism, it's all of humanity on one side and terrorism on the other."
Producer Bhushan Kumar added, "My experience working with Anubhav & Hansal has always been fantastic. These two mega minds always come up with stories that not only speak volumes but also spark engaging conversations. Faraaz is a film that is a must-watch, it will bring a whole new perspective to the viewers."
The film is directed by Hansal Mehta and produced by Bhushan Kumar, Anubhav Sinha, Sakshi Bhatt, Sahil Saigal, and Mazahir Mandsaurwala. The film is jointly produced by T-Series and Benaras Media works in association with Mahana Films.
The film stars Zahaan Kapoor, Aditya Rawal, Juhi Babbar, Aamir Ali, Sachin Lalwani, Pallak Lalwani, and Reshham Sahaani.
It is all set to release on February 3.