Entertainment
Video
Viral Video
Jaya Bachchan berates fan trying to click her photo at airport , says 'Aise logon ko naukri se nikaal dena chahiye'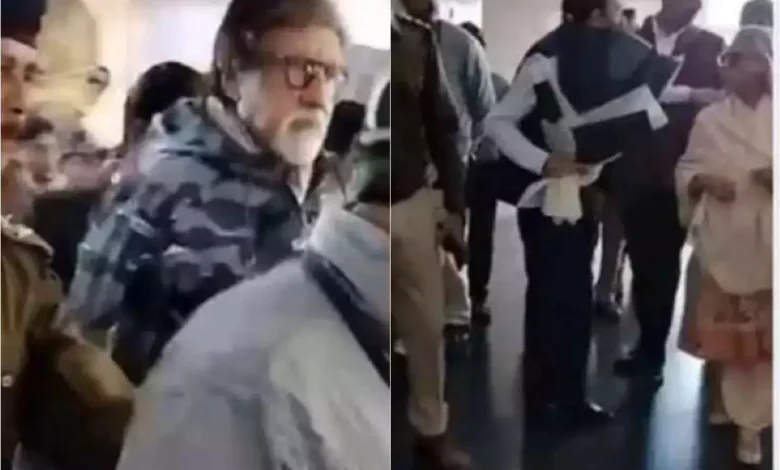 Jaya Bachchan, a veteran actor, is known for losing her temper when paps or fans try to take pictures of her. There are several videos on the internet of the actor-politician getting angry with the paparazzi and fans. She recently travelled to Indore, and once again Jaya was seen unleashing her anger on a fan for taking her photo at the airport with her husband, actor Amitabh Bachchan.
In the paparazzi video they posted, Jaya walks in the airport ahead of Big B. While she is meeting a man who has come with a bouquet of flowers, she notices a fan recording her video. This makes her angry as she tells the person, "Please don't click my pictures. You don't understand English?"
View this post on Instagram
The footage shows the airport employees surrounding Jaya and Amitabh as they are greeted with bouquets. Aese logo ko naukri se nikal dena chahiye (Such people should be sacked from their employment), Jaya was heard saying as she walked with Amitabh and the security team towards the gates.
The moment the video went viral on the internet, Instagram users commented on it. One of them wrote, "O hitler didi 😂😂." Another wrote, "Why do u guys take her picture.." A comment on the video read, "Don't give her publicity , she doesn't deserve it…" Another comment read, "Really she always over reacts.."
Jaya has slammed people for taking photos of her without her consent on numerous occasions in the past. When Jaya and Abhishek Bachchan visited a temple the previous year, she was observed yelling at bystander. Jaya was shooing away the photographers taking pictures of the Bachchan family outside her house during the Diwali celebration.