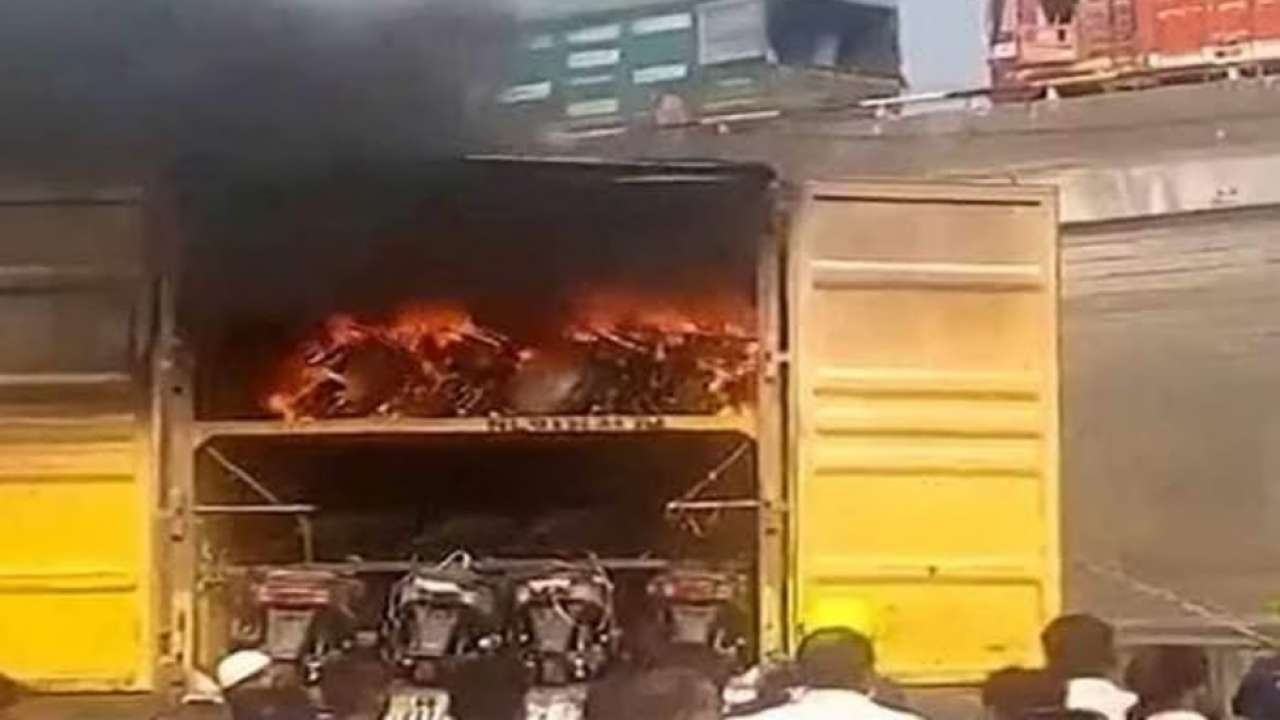 New In the past month, we have seen quite a few news of electric scooters catching fire. Here, we have another incident of an electric vehicle fire. This time Jitendra EV's electric scooters caught fire while they were being transported to a dealership from the factory.
The video is uploaded on YouTube by Ride With Mayur. In the video, it can be seen there is a truck standing and the doors of the trailer open because the electric scooters that are on the upper berth are on fire. They are burning violently, producing a lot of black smoke. We can also see that the firefighters are on the spot and they are spraying water on the scooters to extinguish the fire. However, being an electrical fire, it can be a bit difficult to extinguish.
The incident happened on 9th April in Nashik, Maharashtra. The truck was carrying electric scooters of Jitendra EV. There were 40 scooters out of which 20 caught fire. The reason behind the fire is not yet known. Fortunately, no causality has been reported till now.
Till now, Ola Electric's S1 Pro, Pure EV's Electric scooter, Sahara EV's scooter and Okinawa Autotech electric scooter have caught fire. Because of so many incidents, the Ministry of Road Transport and Highways (MORTH) has launched an investigation against such incidents. They want to know the season behind the fire.
The Ministry has asked Defence Research and Development Organization's CFEES laboratory to conduct an investigation. CFEES stands for Centre for Fire, Explosive and Environment Safety. The ministry also asked CFEES to suggest some remedial measures for improvement in each of the cases. The government is quite serious about fires caused by electric vehicles. Independent experts from the science and technology space have been hired. They will probe the incident and then file the report to the Ministry.