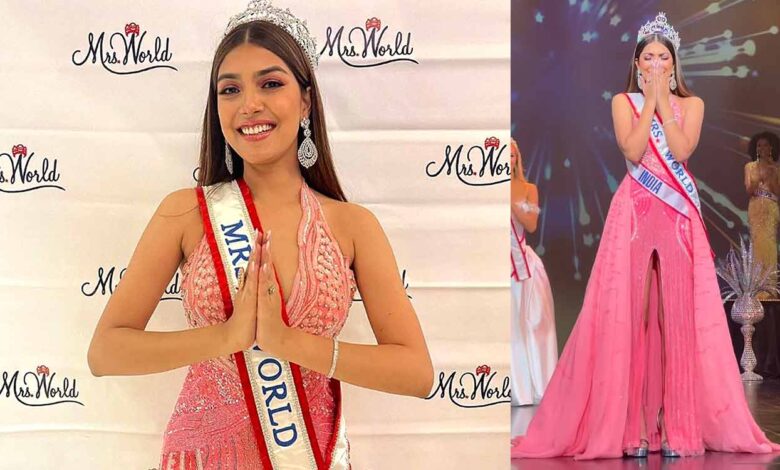 Mobilenews24x7 Bureau
Sargam Koushal, representing India, was crowned the Mrs World at a gala event in Las Vegas. Mrs Koushal trumped contestants from 63 countries to bring the title back to India after 21 years.
Sharing the news on Instagram, the Mrs India pageant said, "The long wait is over, it's after 21 years we have the CROWN back!"
Mrs Koushal burst into tears after being crowned the winner.
View this post on Instagram
Sargam Koushal, who hails from Jammu and Kashmir also shared a video describing how elated she was to win the title.
"We've got the crown back after 21-22 years. I'm so excited. Love you India, love you world," the newly-crowned Mrs World said.