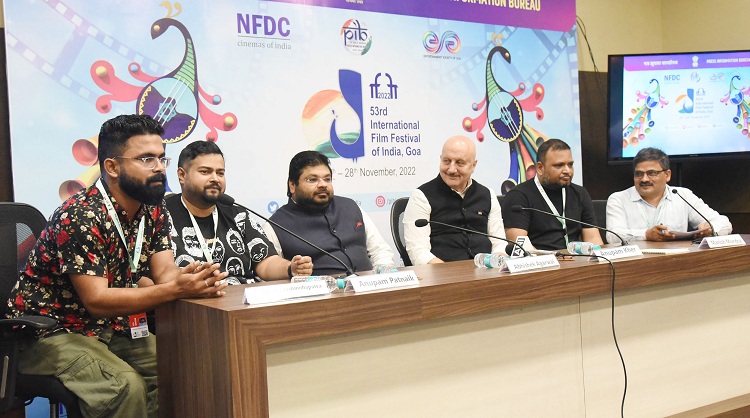 Panaji, Nov 23 : Actor Anupam Kher on Wednesday announced the Hindi remake of Odia film "Pratikshya", which highlights the dynamics of a father-son relationship."
Kher said he will be playing the role of the father. He was addressing a press conference on the sidelines of the ongoing International Film Festival of India (IFFI).
The film is inspired by a short story by writer Gourahari Das. It is the story of Sanjay, a boy from a middle class family who is on the lookout for a government job, a few months before his father retires.
His father, Bipin, is insistent that he find a job, as the family has debts, and Bipin is also diagnosed with a terminal illness.
Sanjay learns about the Government's scheme of compassionate appointment where a family member gets the job of the deceased government employee. A frustrated Sanjay waits for his father's death only to realise his disturbing mind.
It is a film about family, especially about the complex relationships fathers and sons have.